I stood there in joy, trembling with excitement, while tears formed in my eyes.
Gathered around a cardboard box with a blue lid that once held reams of paper, a local church was dedicating 30 copies of the Gateways Dunamis manual in Spanish.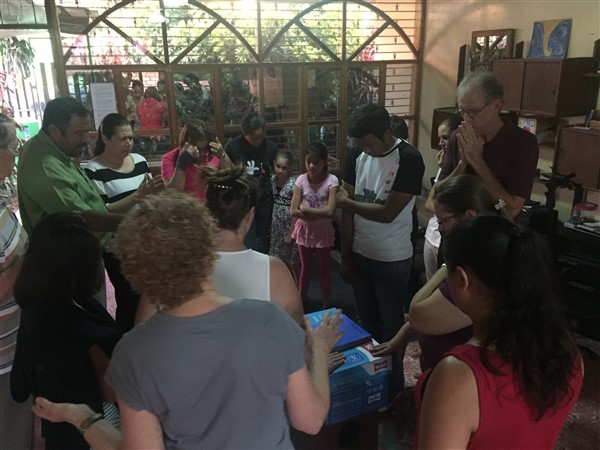 That group of people, plus intercessors from our own networks, had prayed long and hard for this moment–and now it was real.
The last few months of translating the approximately 88,000 words of the manual–plus the full set of Gateways slides–was being set apart for the Gateways Dunamis in Matagalpa, Nicaragua.
The local Nicaraguan leadership team, who have been praying for this event for the last few months, have also helped to pray this reality in.
A milestone towards the Spanish Mobile Dunamis has arrived.
[Read more…]