We've been entertained recently by a gecko that took up residence in our toaster. 
We've seen it so frequently that youngest has given it a name:
Ballerina.
Once, I opened our kitchen cupboard and the thing jumped on my left arm.  Spooked me silly.
However, we've not seen ballerina in the last few days. 
It lost its tail in capture attempt by Brandon :) 
We haven't seen it since.
Watching a separated gecko spastically dancing on our counter provided great family entertainment.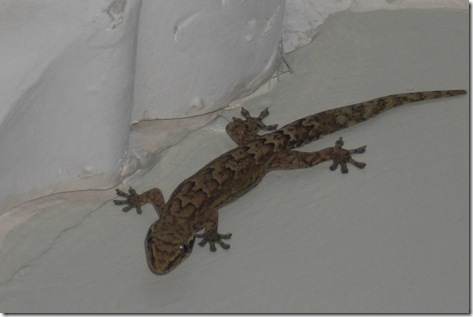 Here is our pet near some ceiling trim.