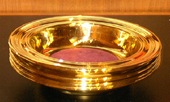 Our work is living entirely by faith that God's servants will provide for His work here in Latin America.
We are currently dependent upon your financial support for the advancement of the vision.
How to Partner in our work
Tax Deductible Gifts are made through Presbyterian Reformed Ministries International(PRMI), which provides us 501c3 covering.  (See What is our connection to PRMI?)
PRMI is a non-profit worldwide fellowship of Christians from the Presbyterian and Reformed churches committed to spiritual renewal and to the advancement of the gospel of Jesus Christ in the gifts and power of the Holy Spirit.
Donations to our work will also place you on PRMI's mailing list for their ministry. You will need to notify me if you do not want that to happen and can fix that.
PRMI has now added the ability to process credit/debit cards in a secure way. If you wish to make a contribution, here are directions:
Create and/or sign in to your account at PRMI's Donation Page.
Click Give Now in the Online Section.
Setup your donation to your credit/debit card by filling out the form.
Designation: "Mission to the Americas"
For  monthly automatic giving, Choose Recurring and Monthly.  For a one time donation, choose one-time.
Click the blue "Process donation" button.
c. Want to use a credit/debit card by phone?
Simply call the PRMI office at (828) 669-7373 and you can set that up over the telephone.
Donate Via US Mail
For those of you who desire to mail a check, simply make it payable to PRMI and mark the memo: "Mission to the Americas."
PRMI
P.O.Box 429
Black Mountain NC 28711
You will receive a receipt by return US Mail from PRMI.
Please note: Without "Mission to the Americas" designation, your gift will wind up in the general fund of PRMI.
Some donors choose to setup an automatic payment in their on-line checking system so that a check is mailed to PRMI automatically each month.  This is a great option for those who don't like to use credit cards.
We will receive word of your gift and send you an email or letter by regular US Mail.
Note about gifts:
You will receive a donation receipt from PRMI.  Please confirm that your receipt indicates "Mission to Americas" or similar.