Our November newsletter has been emailed out.  If you did not receive it please sign up for the Walker Family news (subscription box in the right panel).
As we approach Thanksgiving, we want to express our thanks to many of you who have called us, emailed us, and even visited us here in Panama.  Many of you have given generously to our support and we consider ourselves privileged to serve in this country and seek to fulfill God's call on our life.

We need this!

"This is relevant"


"We need this here."
"

Where

 

can

 

I

 

buy

 

your

 

book

?"


"You have some awesome ideas."


"Wow those are cool.  

I

 

can

 use that idea."

This is what Brenda often hears as she teaches workshops for Sunday School Teachers and Children's Ministers in Panama.  

She's been given the joy of training workers at a couple of denominational conferences, and her workshops have been well received.  The gratitude that overflows at such moments affirms our calling here in Latin America.

Panama is not a country with vast resources, or a Michael's at the local corner. 

Individuals or churches can't easily spend $200 on the latest curriculum.  

In fact, 1/3 of the country lives below the poverty line; some surviving under $36 a month, so there has to be some creative way to communicate the gospel on a budget smaller than a shoe string.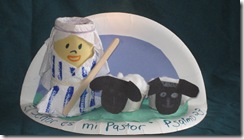 Brenda has designed particular crafts that can be made out of egg cartons, toilet paper rolls, and Styrofoam trays.  
These are recyclable materials found through out the house and often take $0 to complete the craft. 
Can we turn this into a book?  Perhaps we can.
Can we create a DVD of "how to"?  Sure.
Can we post video's on YouTube?  Working on it.
Upcoming Teaching Events

We have two upcoming events where Brenda will teach.  
One is Mid December at a local church to the North of Panama City.  Chris will be doing a seminar on Child Evangelism.  Be in prayer for us that Chris can communicate in spite of his "heavy" Spanish.
The second one in is in the works for the Volcan / David area of Western Panama this coming January, right after Chris gets back from Nicaragua, helping Young Life.
Brenda is busy creating new crafts using food items like uncooked rice or pasta.  
Pray for her creativity these next few weeks as she prepares the crafts, writes up the how-to sheets, and if time allows, we'll even put the YouTube videos together.  
Pray for Chris's prep time for the work in Nicaragua, and for this conference here.
Pray that our kids will have fun while we make a mess on our dining room table during testing and creation of these crafts.  They enjoy painting, cutting, and gluing, but we use our dining room table as our work table.

We are grateful for 

your

 ongoing support and appreciate you allowing us to communicate with you on a regular basis this way.  It is our hope that you feel connected and perhaps involved in our ministry, even if you cannot be here.

Consumed by the call,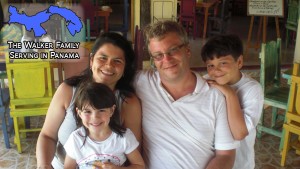 Chris
Brenda
Brandon
Anakarina
How 

can

 you partner with us? 
Our ministry in Latin Americas relies on financial partnering from friends, churches, and foundations as well as consulting fees generated through EvangelismCoach.org.Please consider partnering with us to sustain Brenda's outreach.  Donate online or by mail.