Last month, you may have followed the story of my return to Nicaragua to work with Area Directors for Young Life Central America.
Nearly 50 leaders from six countries gathered for an intense time of skill development, ministry training, and encouragement.
Quick game: Find me in this picture!  Go!  
These are young men and women with lots of responsibility — spiritual, pastoral and financial/administrative.
For example, the Honduran and Salvadoran staff  are on the front lines with gang issues; the Guatemalan staff disciple leaders who minister with teen moms in garbage-dump type conditions, just to give you a sense of some of their contexts.
On the way up the mountain from Managua, I asked a few leaders what they expected.  Some had traveled nearly 20 hours overland by bus to come to this camp.  Most were expecting a time of rest and refreshed vision from God for a new season of ministry expansion.
We served as intercessors for the camp, to pray for these leaders to be refreshed, and look for ways to encourage their ministry.
In our role as ministry coaches, we also got to serve as wing-man to those leading the evening meetings.  It is a joy to watch these leaders step out in faith into moments of significant ministry.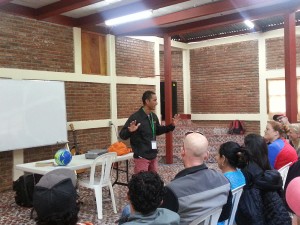 Every leader needs someone to pray for them
On the first day of the camp, we offered 28 slots for personal prayer with our team.  They filled up in 90 minutes!
Unfortunately, not everyone who wanted had a chance to get such personal prayer.
But, because of the demand, our team welcomed some of the leaders to help us form additional teams.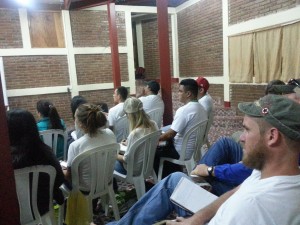 It has been really awesome to watch these leaders moving in the gifts of the Spirit in prayer ministry. It's been our team's joy to watch, supervise, and coach.
As each leader sought us out, it was awesome to see how Jesus would meet them in the 30 minute prayer session.
People left our ministry time refreshed, comforted, and some found guidance forward in the face of some situations.
Forget the schedule, would you pray with me now?
Our intercessors were called upon to ask that God would give us kairos moments not only on our fully booked prayer appointments, but in our downtime conversations as well.
We saw answers to those prayers as people sought us out for conversations and prayer ministry.
One by one, people sought out our team and during personal prayer time, these  leaders experienced an encounter with the Lord that restored them, refreshed them, and renewed them.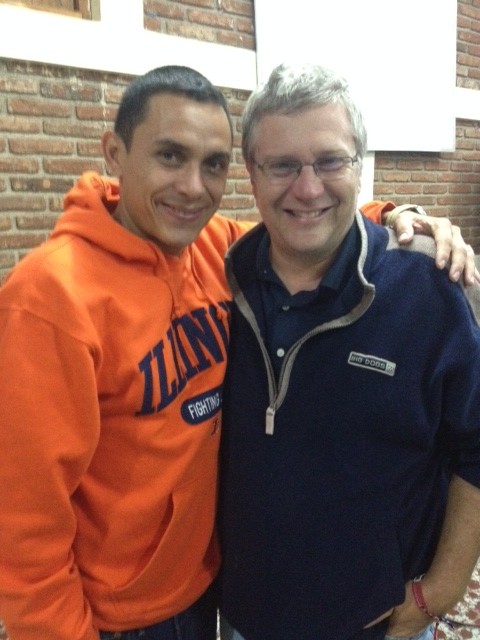 Every leader needs an encounter with Jesus.
The ministry of PRMI has developed a pattern of prayer called "The Walk."    Eight of them are published for free on the PRMI website somewhere.
The basic idea is a structured prayer time that involves walking between different points and reflecting on the promises of God.   You can climb the mountain, sit around the fire pit, hide among the coffee trees, sit by the stream, wherever the Spirit leads on the 170 acres and enjoy the Walk.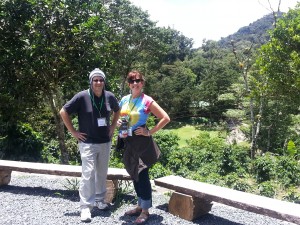 One leader took it upon herself to translate all eight Walks, and make them available during the extended 12 hour fast and retreat of silence that came mid week.  We heard many reports of people using these prayer guides to have their own refreshing encounter with Jesus.
When One Part of the Body hurts, we all hurt
Hard news that came to the camp mid-week.
The wife of a former and well known Nicaraguan Young Life leader was found brutally murdered in another city.
The whole camp descended the mountain to Matagalpa on Thursday night, suspending camp for this reason.
When one part of the body suffers, the whole body suffers.
It was really hard news on the camp, and a significant deflation of mood and energy.
With leaders there from all over Central America,our visit demonstrated love and care by going to be with the family on Thursday.
The Future
There is also continued interest in more of Dunamis in this ministry, underlying the importance of getting Dunamis completely into Spanish.
I want to thank everyone who held us up in prayer as we were at the Young Life Area Directors' School in Nicaragua, where we had the joy of ministering to leaders from Nicaragua, Costa Rica, El Salvador, Guatemala , Honduras and Panama as well as the regional staff.
Your financial gifts and prayer support this work.
P.S.  I head back to Matagalpa on Friday morning, October 3 for 10 more days of training in 3 cities.